Large Class
Signs and Symptoms
A class contains many fields/methods/lines of code.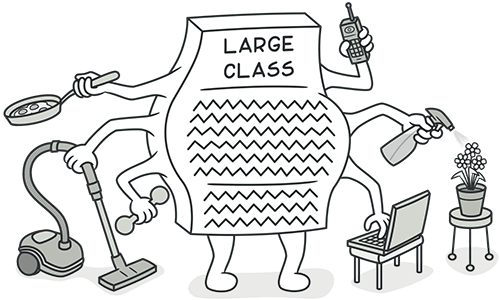 Reasons for the Problem
Classes usually start small. But over time, they get bloated as the program grows.
As is the case with long methods as well, programmers usually find it mentally less taxing to place a new feature in an existing class than to create a new class for the feature.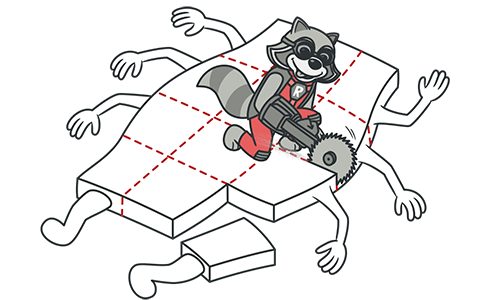 Treatment
When a class is wearing too many (functional) hats, think about splitting it up: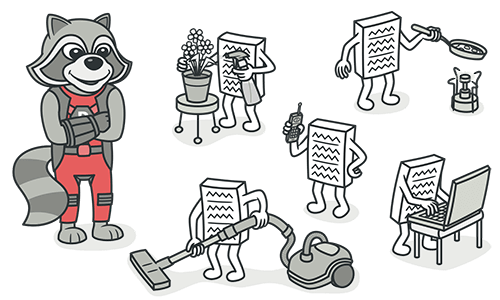 Payoff
Refactoring of these classes spares developers from needing to remember a large number of attributes for a class.

In many cases, splitting large classes into parts avoids duplication of code and functionality.