Other Smells
Below are the smells which do not fall into any broad category.
Sooner or later, libraries stop meeting user needs. The only solution to the problem – changing the library – is often impossible since the library is read-only.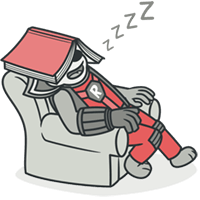 Tired of reading?
No wonder, there are 7 hours worth of the text on this website.
Try our interactive course on refactoring. It offers less boring approach to learning new stuff.
Let's see...