Moving Features between Objects
Even if you have distributed functionality among different classes in a less-than-perfect way, there is still hope.
These refactoring techniques show how to safely move functionality between classes, create new classes, and hide implementation details from public access.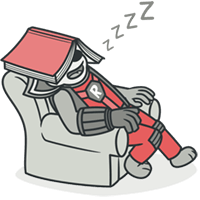 Tired of reading?
No wonder, there are 7 hours worth of the text on this website.
Try our interactive course on refactoring. It offers less boring approach to learning new stuff.
Let's see...